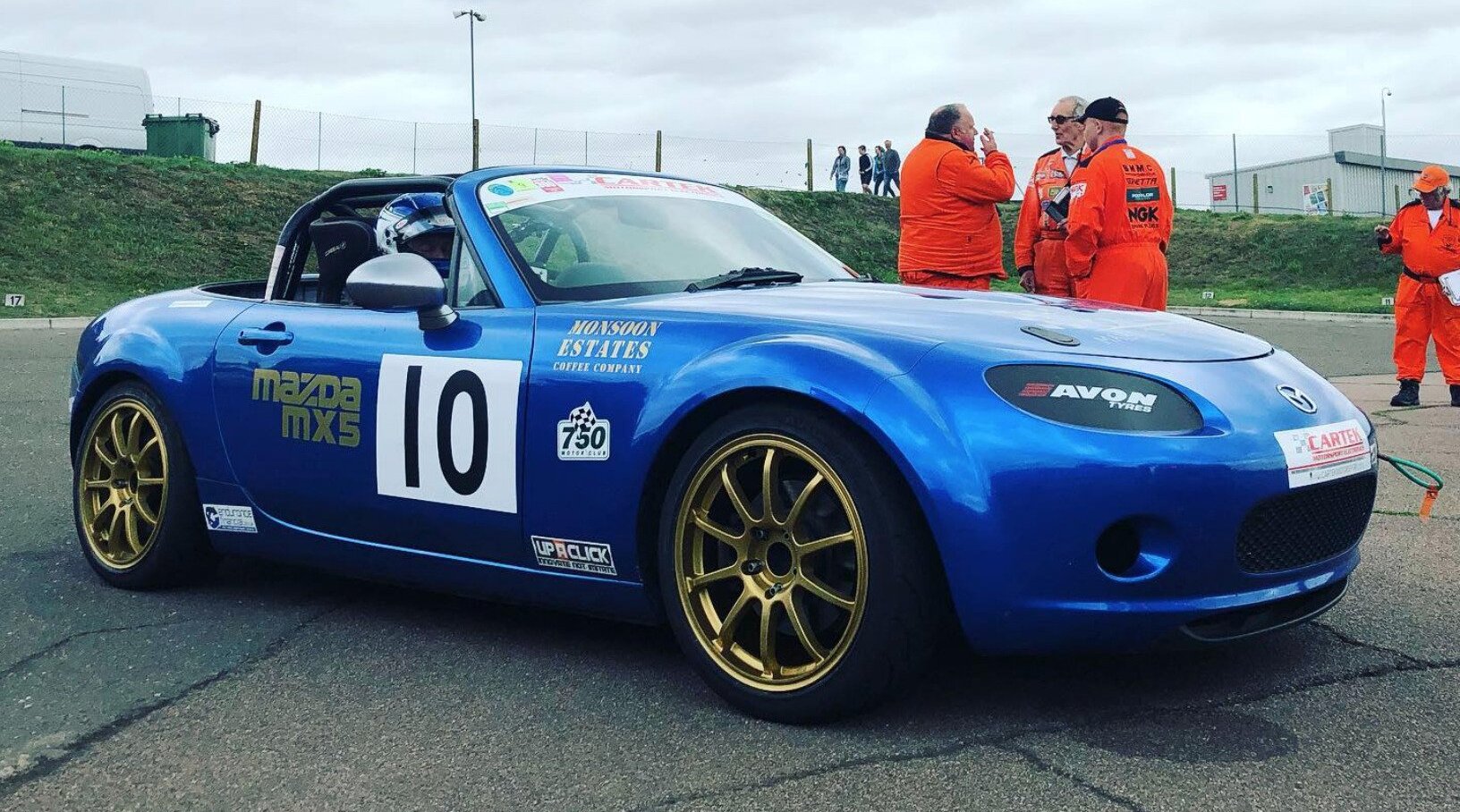 Mazda MX-5 racing
Our Mk3 (NC) Mazda MX-5s are fun to drive and eligible for many race series. Stripped of the weight of the road car, with a proper racing specification, they're a proper step up from the Citroen C1 race cars and require a more precise driving style.
We have two cars available, the white car in vanilla BRSCC Super Cup specification, and another blue car in a slightly higher enduro specification. Either can be tailored to the series of your choice through ballast and ECU adjustments.
The cars are available for either single meetings or a full season on an arrive and drive basis. Our fee includes pre-meeting prep, delivery of the car to the circuit, full support and crew for the weekend, data analysis and strategy, fuel, tyres and other consumables. Just pay your entry fees and turn up for the weekend!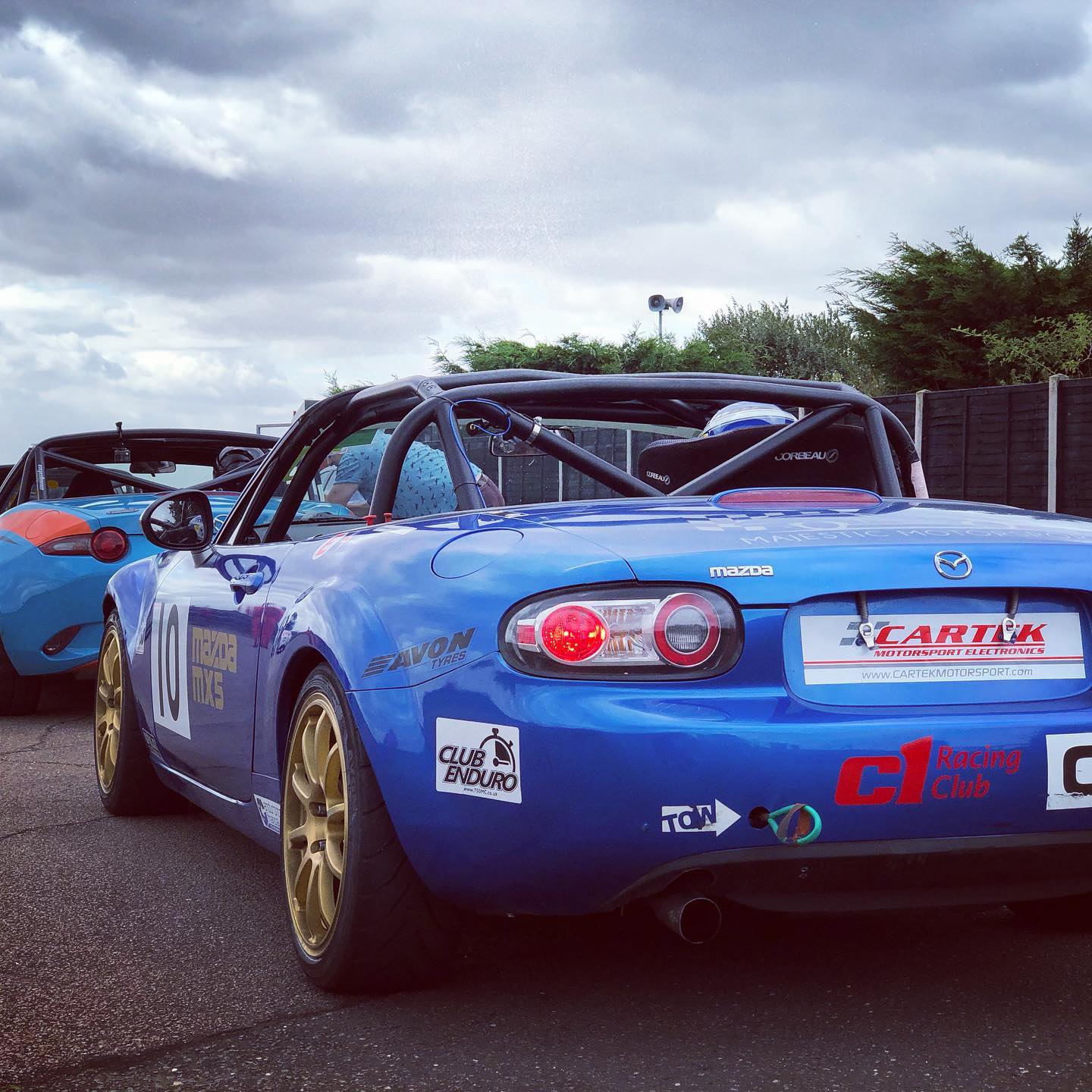 Class Eligibility
One of the many advantages of the MX-5 platform is it's wide eligibility for many popular series and championships. Here are just some of the options:
Full Specification
Both cars offer:
Rear wheel drive
2.0l 16v naturally aspirated, 7600rpm rev limit with uprated ECU
"Racing Beat" exhaust manifold and sports exhaust
Uprated 6 speed gearbox
Limited Slip Differential
Adjustable anti roll bars front and rear
Adjustable GAZ Gold Cup dampers
Polyurethane suspension bushes
Avon ZZR semi slick competition tyres
Safety Devices roll cage with double door bars
Up to 180bhp/tonne depending on driver weight, ECU specification & ballast
AIM DL with SmartyCam GP data logger with video overlay
In addition, the blue enduro car offers:
Further enhancements to engine management, enabling flat shift and auto blip
Camber bolts on the suspension for finer adjustment
Uprated Quaife LSD
Driver adjustable brake bias
Choice of Avon ZZR, Michelin Cup 2 or Uniroyal rain tyre